Episodes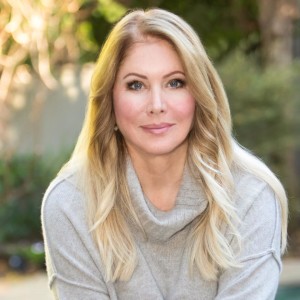 Tuesday Nov 23, 2021
Tuesday Nov 23, 2021
By popular demand, our most downloaded episode, rebroadcast!
Valerie Fitzgerald, "No is the opening of a conversation", says the star of Selling LA who runs one of the top teams in the country on Global Luxury Real Estate Mastermind with Michael Valdes Podcast #199
Valerie Fitzgerald is a celebrated author, public speaker, philanthropist and top agent. Her tenacity and single vision for success is a great story of success. She explains how she built her team organically, created her brand and built her culture. Her philanthropic efforts are also exemplary with being the co-founder of "Children Uniting Nations" which helps foster children get adopted. She also sits on the Board of the Women's Guild of Cedars Sinai Hospital.  A wonderful leader in our industry and community. It was a great pleasure to speak to this wonderful human being.
More About Valerie Fitzgerald: 
Valerie is the President of The Valerie Fitzgerald Group, located in Beverly Hills, and part of the Coldwell Banker family. She has been ranked among Coldwell Banker's Top 10 agents nationwide,and earned the attention of the Los Angeles Business Journal for highest sales volume in Los Angeles County for residential real estate. Valerie's team is consistently the number 1 team in the number 1 Coldwell Banker office in the United States. Valerie is also the published author of Heart and Sold: How to Survive and Thrive in Real Estate, and has been the keynote speaker at events around the U.S.
Valerie currently serves on the Board of the Women's Guild of Cedars Sinai Hospital, and was just elected to the Forbes Real Estate Council.
Valerie additionally appeared on the HGTV hit Selling LA for 3 seasons where she and her team are featured tackling the challenges of selling luxury properties in the competitive Los Angeles real estate market. Valerie is an avid philanthropist, caring mother, and driven business woman who assists individuals and families by helping them fulfill their dreams.
About Michael Valdes: 
Michael Valdes is the President of eXp Global. He is currently the only Latino President of a publicly traded real estate company in the country (Nasdaq: EXPI). In his first year of joining, he has led a team that has opened 12 countries in 12 months without ever getting on a plane which is a feat that has never been done in the industry. This model has successfully touched the lives of thousands of people across the globe and given them an opportunity to change their lives.
Michael was the former Senior Vice President of Global Servicing for Realogy Corporation. In that role he oversaw the international servicing platform for all Realogy brands including Century 21, Coldwell Banker, ERA, Better Homes & Garden, Corcoran, Climb and Sotheby's International Realty in 113 countries. He had been with Realogy in a variety of roles for 15 years. Prior to that, Mr. Valdes was Director of Private Banking at Deutsche Bank for a decade where he oversaw a book of business of just under $1 billion. He has the distinction of being the first Director in the United States of Latino descent.
Mr. Valdes is the Chair of the AREAA Global Advisory Board and co-host of the 2020 AREAA Global Luxury Summit. He is also a current member of the NAHREP Corporate Board of Governors. Additionally, he is a the Executive Chair of eXp Latino and former member of the Realogy Diversity Board as well as the Executive Chair of the ONE VOZ, Hispanic ERG. He is a former Board Member of Mount Sinai Hospital in Miami Beach as well as the Shanti Organization in San Francisco. Michael was also a Board Member of Pink & Blue for 2, an organization started by Olivia Newton-John to promote breast and prostate cancer awareness.
Michael is also the host of "The Global Luxury Real Estate Mastermind" podcast which focuses on interviewing global leaders in the industry. It is currently distributed in over 90 countries and has over 10 million impressions. He is also a current member of the Forbes Real Estate Advisory Council.
He currently resides in New York City and has a home in Miami.