Episodes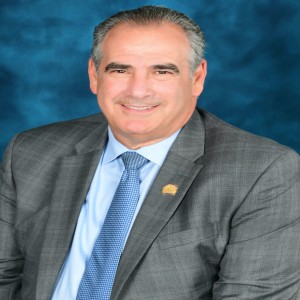 Tuesday Jul 14, 2020
Tuesday Jul 14, 2020
Charlie Oppler "Your Reputation is Based on Trust", the NAR President-Elect shares his incredible career lessons on Global Luxury Real Estate Mastermind with Michael Valdes Podcast #128
Charlie Oppler is someone I've known for many years. He is one of the greatest leaders in our industry. Not only has he built an incredible business as President of Prominent Properties Sotheby's International
Realty with over $2 billion in sales and over 600 agents but he is also one of the most philanthropic individuals I know. This is a man who truly cares which is so rare. I am blessed to not only know this
man but consider him a friend.
More About Charlie Oppler: 
Charlie Oppler, a REALTOR® from Franklin Lakes, N.J., is the 2020 President-Elect of the National Association of REALTORS®. Charlie has been a REALTOR® since 1981.
He is the COO of Prominent Properties Sotheby's International Realty, with 12 offices in northern and central New Jersey. He holds the At Home with Diversity certification from NAR.
Charlie has served on NAR's Board of Directors numerous times, beginning in 2003. He has chaired the REALTOR® Party Coordinating Committee and the RPAC Trustees Committee. Charlie has served on four of NAR's Presidential Advisory Groups. In 2005, he was NAR's Vice President for Region 2, representing New Jersey, New York, and Pennsylvania and in 2015, he was NAR Vice President for Chris Polychron.
Charlie was the president of the New Jersey Association of REALTORS® in 2004.
At the local level, Charlie is a member of the Eastern Bergen County Board of REALTORS®. In 1997, they named him their REALTOR® of the Year, and in 1996 he served as their president.
Charlie is a lifelong resident of New Jersey and is actively involved in his community, supporting organizations including IronMatt, a foundation dedicated to raising awareness of pediatric brain tumors, and Englewood Hospital and Medical Center. He is a graduate of the College of New Jersey. Charlie and his wife, Geri, have four children.
More About Michael Valdes:
Michael Valdes is the newly named executive vice president of International Expansion at eXp Realty. Previously Michael was the senior vice president of global servicing for Realogy Corporation, one of the world's largest real estate companies and parent to Coldwell Banker, C21 and Sotheby's.
Earlier in his career, Mr. Valdes was Director of Private Banking at Deutsche Bank for just under a decade where he oversaw a book of business of just under $1 billion. He has the distinction of being the first Director in the United States of Latino descent. Mr. Valdes is the Chair of the AREAA Global Advisory Board and co-host of the 2020 AREAA Global Luxury Summit. He is also a current member of the NAHREP Corporate Board of Governors. Additionally, he is the Executive Chair of the ONE VOZ, Hispanic ERG for the firm. He is a former Board Member of Mount Sinai Hospital in Miami Beach as well as the Shanti Organization in San Francisco. Michael was also a Board Member of Pink & Blue for 2, an organization started by Olivia Newton-John to promote breast and prostate cancer awareness.